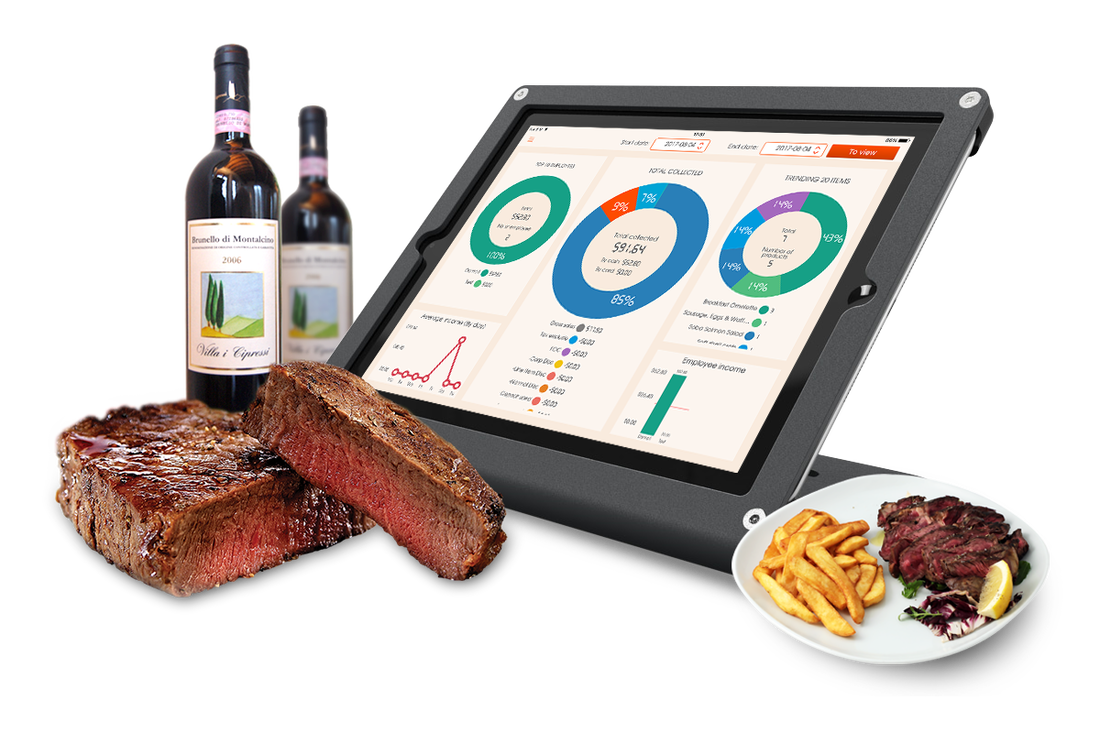 Restaurant POS system
---

---
We provide world-class fine dining. We also take orders for starters, Mains and Dessert for kitchen preparation. Our state of the art kitchen display system makes it more easy, effective and paperless service. Our automated system helps you to track how a server does his duty. We provide you with audit trail options.
---
Restaurant version POS system is suitable for Full-scale restaurants with seating arrangements. This version offers variety of function including table order management, stock/inventory & discount managements, reports and many more with unlimited devices. You can customize the app to suit your business and use its CRM (Customer Relationship Management) to implement effective marketing tools. (e.g. fine dining restaurants, themed restaurants, Full-scale chain restaurants etc.)
Order on the Go
---

---
Customers can now have more options to procure their cravings.
Say hello to a faster and more convenient way of ordering without the hassle of queuing up. Place orders anywhere at any time at your own pace.
---
Adapt to the Crowd
---

---
Your employees can better multitask with the support of an all-in-one system.
Be on top of the crowd rush by increasing the productivity of your cafe processes with better task management and smooth POS transactions.
Keep it Running
---

---
Stay informed of latest trends to continue providing and satisfying your customers with readily available reporting and analytical features. Predict the demands of your cafe customers to prepare for the days ahead.
Kitchen order management (fire by sequence or by ad-hoc)
Kitchen orders has made easy with our kitchen order management system that arranges orders by sequence or ad-hoc basis allowing a timely manner of order delivery and a systematic kitchen process.
Take orders with course tagging for Starters, Mains, Dessert for kitchen preparation
Course tagging allows kitchen to prepare the course menu accordingly to Starters, Mains, and Desserts to allow for a smoother transition of course and better diner's experience.
Support Kitchen Display system for paperless and efficiency
Kitchen display provides an excellent paperless work flow enabling chefs and cooks to prepare orders in a glance increasing kitchen efficiency.
Track server's performance level and audit trail
Floor crew performance can be tracked and monitored to support efficiency review, KPI and performance review.